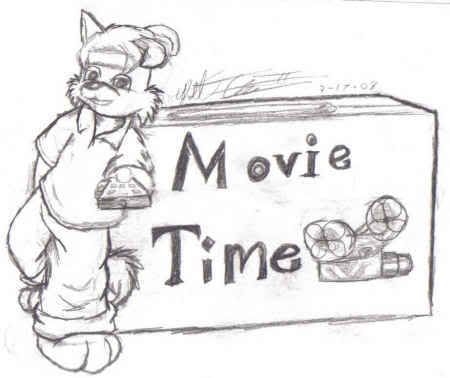 To let you know my reviews are done of movies coming to dvd your local blockbuster video being I work at one.
This weeks movies
Juno
5 out of 5
This is a fun and hilarious movie. Very well done about a girl who gets pregnant and decided to put the child up for adoption. This movie though the story has been told it has never been told like this.
In the Name of the King
4 out of 5
If you don't take this movie seriously and enjoy making fun of movies during it this movie is best for you. Its hilarious and has scenes that seem to be taken from other movies like 300 an Lord of the Rings. Heck they even take some of the costuming it looks like.
Lars and the real Girl
5 out of 5
This movie is wonderful and hilarious. You'll love it. The movie is basically a man trying to cope with life after becoming a recluse. I think a quote best says it "he looked at the hermit hoping fro an answer but finding none" this one has many jokes and is a fun movie. It's a movie of finding love and life were we never expect to see it.
AVP Requiem
4 out of 5
This movie is wonderfully done though it is pretty spooky. For all those horror fans this is one you'll love
The Final Season
4 out of 5
A movie about understanding that life may be hard but least there's more to life than what's only right were we are. And when things get tough we an still find a way to survive and keep playing the game as we always have.
Water Horse: legend of the Deep
5 out of 5
This is a wonderful movie for the whole family. it's not a horror movie but rather about a boy who's life has slowly turned him reclusive at a young age. He finds a an egg and everything changes.
Walk Hard: the dewy Cox story
1 out of 5
It starts out funny but just goes down hill from there. I had to shut it off it didn't get any better as a movie. An I shut it off early in the movie being how bad it was getting.
Resurrecting the Champ
4 out of 5
This movie is a great movie about the struggles that happen to people once they had there "15 minutes of fame" an how much they went through. It's a movie to show that we should care more about those around us than just forget them and treat them like they were just dirt as they appear to the public today.
There Will Be Blood
3 out of 5
It was a good movie but I jus couldn't get into it its to much of a serious movie. About an oil tycoon an his insane life.
Lions for Lambs
4 out of 5
This one is about going and doing what you must be finished and done for yourself even if it means you can not continue things afterwards. Making the choice that is most important even if we don't see what the purpose is yet.
Alvin and the Chipmunks
5 out of 5
Wonderful movie. It is a fun movie of Dave trying to find a way to survive when he was dealt a bad hand.
Sweeny Todd
5 out of 5
Great movie but very gory near the end. If you don't like musicals then u wont care about this movie otherwise this is a top quality movie.